Siapa yang tidak ingin memiliki komputer dengan performa PC yang kencang dan mmapu bekerja secepat kilat? Dan yang terpenting tidak perlu membuat kita menahan napas selama komputer berusaha membuka satu aplikasi. Windows 10 merupakan salah satu sistem operasi terpopuler saat ini. Namun seiring berjalannya waktu, tidak menutup kemungkinan komputer dengan salah satu sistem operasi terpopuler tersebut mengalami performa yang menurun. Komputer yang pada awalnya gesit, tiba-tiba mulai bekerja dengan lambat layaknya siput.
Tapi tidak perlu khawatir karena pada artikel ini akan membahas tips-tips sederhana yang bisa membantu kamu mengoptimalkan kinerja PC dengan Windows 10, tanpa harus jadi pakar komputer. Yuk simak penjelasannya di bawah ini!
1. Bersihkan Sampah Digital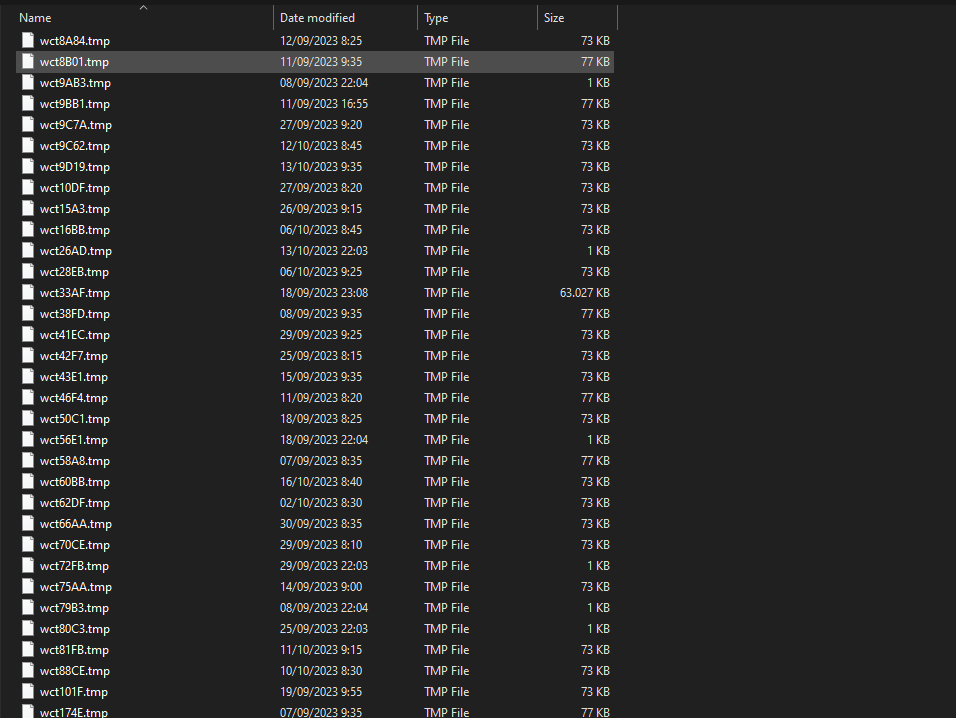 Hal pertama yang harus kita lakukan adalah membersihkan "sampah digital." Apa itu sampah digital? Sederhananya, sampah digital adalah file-file yang sudah tidak terpakai lagi dan hanya memakan tempat di dalam hard driver. Windows 10 memiliki fitur bawaan yang biasa disebut dengan "Disk Cleanup". Fitur tersebut bisa membantu para pengguna dalam mengatasi masalah ini. Caranya tentu snagat mudah. Cukup dengan menekan tombol "Windows" + "S" di keyboard, lalu ketik "Disk Cleanup" dan pilih drive yang ingin dibersihkan. Ikuti aja panduan selanjutnya, dan Windows akan membersihkan file-file yang sudah tidak diperlukan.
2. Update Driver Hardware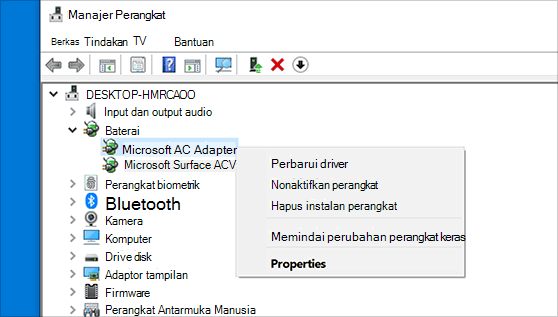 source: Microsoft Support
Driver perangkat keras adalah penghubung antara sistem operasi dan komponen-komponen pada komputer, seperti kartu grafis, kartu suara, dan lainnya. Pastikan driver-driver ini selalu up to date, karena driver yang lama bisa membuat kinerja PC jadi lebih lambat. Untuk melakukan update pada driver, kamu bisa kunjungi situs resmi produsen perangkat keras yang bersangkutan atau menggunakan software khusus pengelola driver.
Kunjungi Produk Produk Kursi Kantor Terbaik >>>
3. Mematikan Startup Program yang Nggak Perlu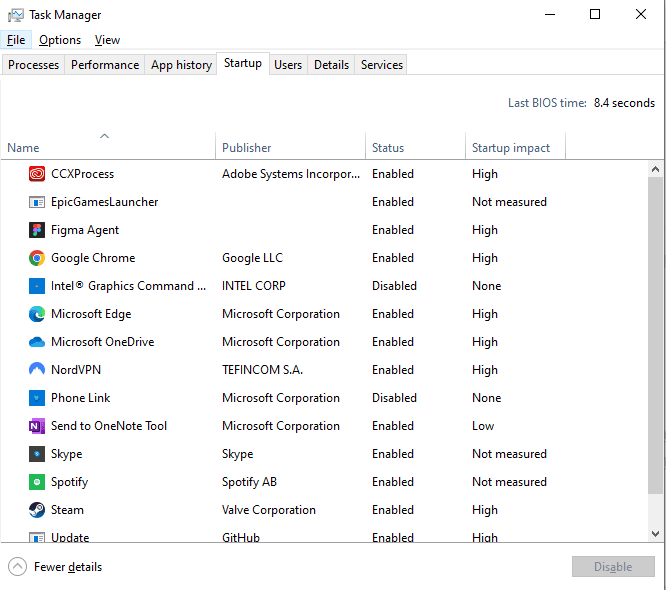 Hal ini juga seringkali menjadi salah satu penyebab PC menjadi lambat saat startup. Startup program sendiri merupakan program-program yang otomatis berjalan saat komputer dinyalakan. Banyak dari program-program ini biasanya tidak begitu dibutuhkan saat melakukan startup. Untuk mengatasi hal tersebut bisa dilakukan dengan menekan tombol "Ctrl" + "Shift" + "Esc" atau "Ctrl" + "Alt" + "Delete" untuk buka Task Manager. Selanjutnya klik tab "Startup" dan menonaktifkan program-program yang nggak perlu buat jalan pas startup.
4. Aktifkan "Game Mode"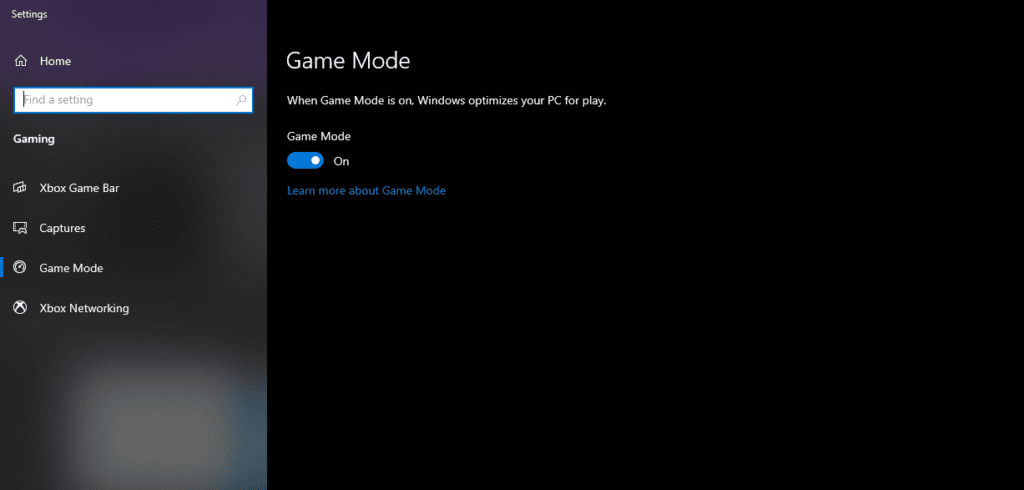 Windows 10 juga memiliki salah satu fitur keren yang wajib diketahui para gamers, fitur tersebut disebut dengan "Game Mode." Fitur ini mampu meningkatkan performa permainan para penggunanya. Cara menggunakan fitur ini juga cukup mudah yaitu dengan membuka menu "Settings", kemudian pilih "Gaming". Selanjutnya aktifkan fitur "Mode Game." Setelah itu, Windows 10 akan memberikan prioritas tinggi untuk permainan yang sedang dimainkan, dengan begitu para pengguna dapat memainkan game dengan lebih lancar dan mulus.
5. Uninstall Aplikasi yang Gak Pernah Dipake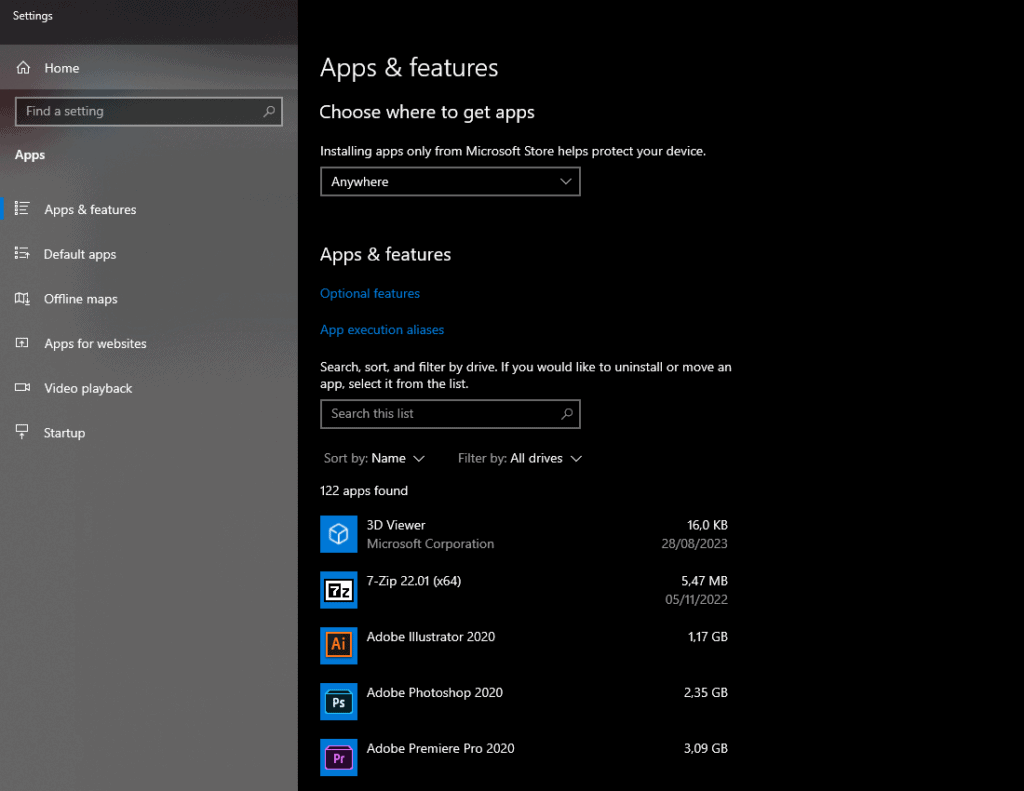 Jika komputer kamu duah penuh dengan aplikasi-aplikasi yang tidak pernah disentuh, ada baiknya untuk segera dibersihkan karena membuat ruang penyimpanan penuh dan berujung memperlambat kinerja PC. caranya cukup mudah yaitu dengan membuka menu "Control Panel," lalu cari opsi "Programs" > "Uninstall a program." Di situ, kamu bisa pilih aplikasi yang tidak lagi dibutuhkan dan uninstall.
6. Aktifkan Windows Update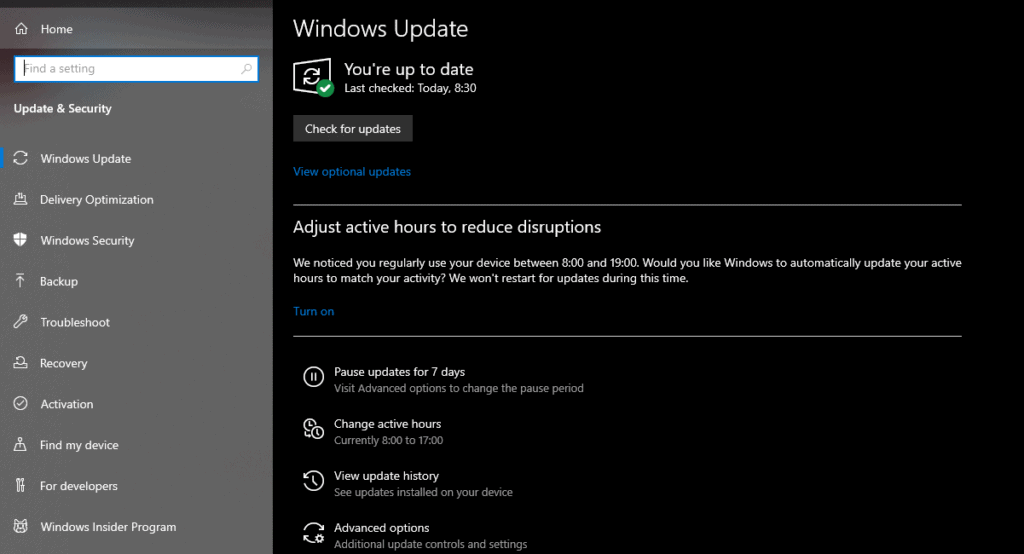 Windows Update adalah cara Windows memperbarui dirinya sendiri dengan pembaruan keamanan, perbaikan bug, dan peningkatan performa. Jadi, pastikan kamu selalu mengaktifkan fitur Windows Update. Caranya cukup dengan membuka menu "Settings" selanjutnya klik "Update & Security," lalu pilih "Windows Update."
7. Gunakan Antivirus yang Terpercaya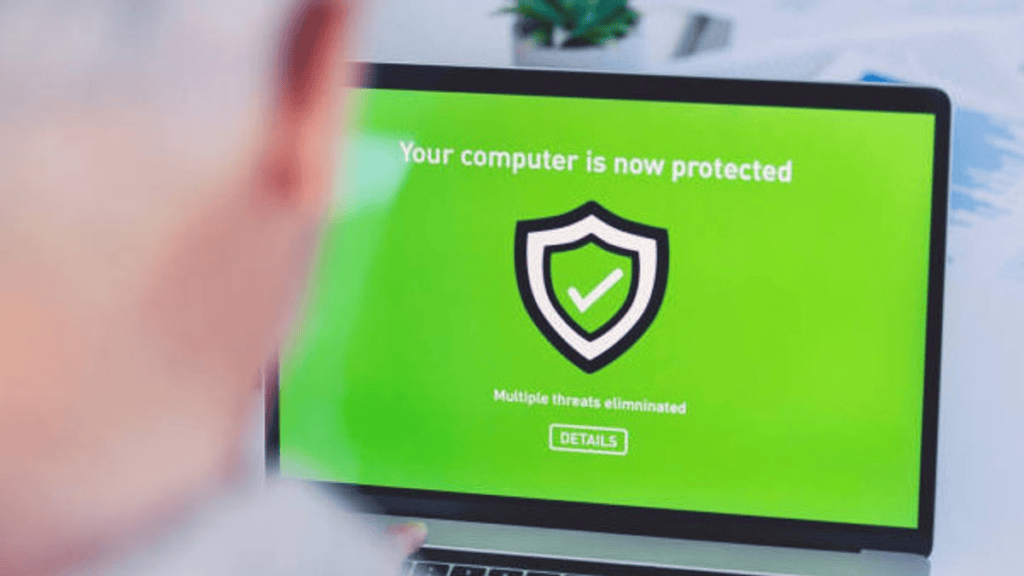 source: VOI
Keamanan adalah salah satu hal yang cukup penting pada sebuah PC. Maka dari itu ada baiknya utnuk pastikan bahwa PC telah dilengkapi dengan antivirus yang andal untuk melindungi PC dari serangan malware. Dan jangan lupa untuk selalu melakukan update definisi virus agar tetap terlindungi.
8. Atur Efek Visual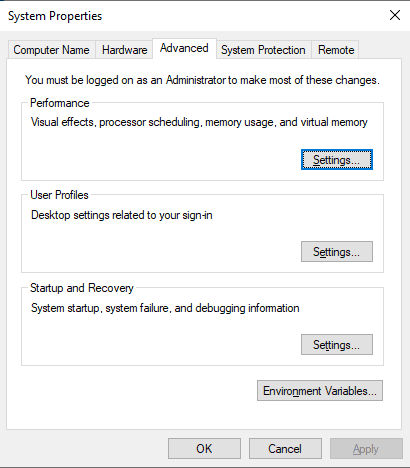 Windows 10 memiliki banyak efek visual yang membuat tampilannya jadi lebih keren, seperti efek animasi, transparan, dan lain sebagainya. Namun, disamping itu efek-efek ini juga bisa menghabiskan sumber daya pada PC. salah satu solusi terbaik yang dapat dilakukan yaitu dengan mengatur atau menonaktifkan efek-efek visual tersebut. Caranya yaitu dengan membuka menu "Control Panel", selanjutnya pilih opsi "System" lalu klik "Advanced system settings". Pada tab "Advanced" klik "Settings" di bawah "Performance" dan pilih "Adjust for best performance."
9. Upgrade RAM dan SSD
source: Blibli
Jika kinerja komputer masih belum kunjung meningkat setelah mencoba tips-tips di atas, ada baiknya untuk mempertimbangkan upgrade RAM atau mengganti hard drive dengan SSD. RAM yang lebih besar mampu membantu PC mengelola lebih banyak data dengan lebih baik, sementara SSD dapat membuat waktu booting dan loading aplikasi jadi lebih cepat. Upgrade ini bisa jadi investasi yang bagus buat kinerja PC kamu.
10. Bersihkan PC Fisik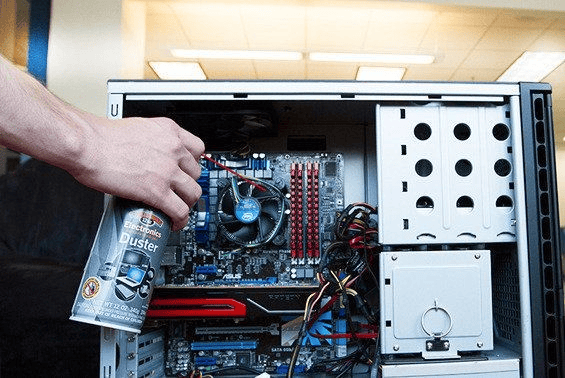 source: IDN Times
Selain membersihkan "sampah digital," jangan lupa untuk selalu menjaga kebersihan komponen fisik komputer. Karena debu dan kotoran yang menumpuk di dalam casing PC bisa menghambat sirkulasi udara, dan akhirnya membuat komponen-komponen jadi panas dan kurang efisien. Bersihkan casing komputer secara berkala menggunakan alat khusus membersihkan debu dan pastikan sirkulasi udara tetap lancar.
Itu dia beberapa cara yang bisa dilakukan untuk meningkatkan kinerja Windows 10 pada PC kamu! Ikuti tips-tips diatas agar segala pekerjaan pada PC tidak terhambat dan bisa diselesaikan dengan nyaman. Berbicara kenyamanan, selain dengan meningkatkan performa PC bisa juga didukung dengan penggunaan kursi yang ergonomis. Seperti dengan kursi-kursi milik Fantech, OCA Series. Fantech menyediakan beragam varian kursi kantor dengan kualitas dan fitur unggulan yang tentunya nyaman untuk digunakan.
Produk-produk tersebut sudah tersedia lengkap pada website dan marketplace official Fantech Indonesia. Segera kunjungi sekarang dan dapatkan produknya. Jangan lupa untuk ikuti sosial media Fantech Smart Life mulai dari Instagram, Tiktok, sampai Youtube biar tetap up to date seputar smart home dan smart life!